5 Axis CNC Router
Machine
As advanced CNC equipment, 5 axis CNC machining center or CNC router is designed specifically for complex curved surfaces. It is widely used in aviation, aerospace, automotive, military, scientific research, precision instruments, high-precision medical equipment, and other industries. It can process an extensive range of materials, such as wood, metals, stones, plastic, styrofoam, composites, etc.
1328 ATC CNC ROUTER WITH SAW BLADE
5 Axis CNC Router Machine

Parameter
X, Y Axis Working Area

1200*2000mm

Z Axis Working Height

600-1200

optionedmm

Positioning Accuracy

0.03mm

Re-positioning Accuracy

0.02mm

Body Structure

Welding Body

X, Y Axis Structure

Linear Guide Rail,

Gear Rack

Z Axis Structure

Linear Guide Rail,

Screw

Max. Running Speed

60000mm/min

Max. Working Speed

30000mm/min

Spindle

14kw ATC Spindle

(Optioned)

Spindle RPM

24000rpm/min

Working Voltage

AC 220V/ 380V±10%,

50-60Hz

Machine Weight

2300kg
We offer customized services according to your requests such as the working area and specifications.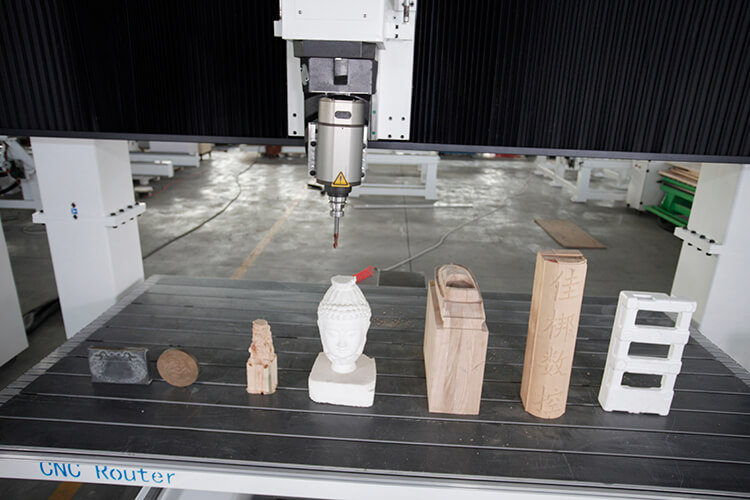 Thickening Steel Gantry
The damage to the motion conduction device is small, and the resistance to the drive motor is small, so that the accuracy of the gantry is maintained for a long time, the service life is improved, and the maintenance and use costs are reduced.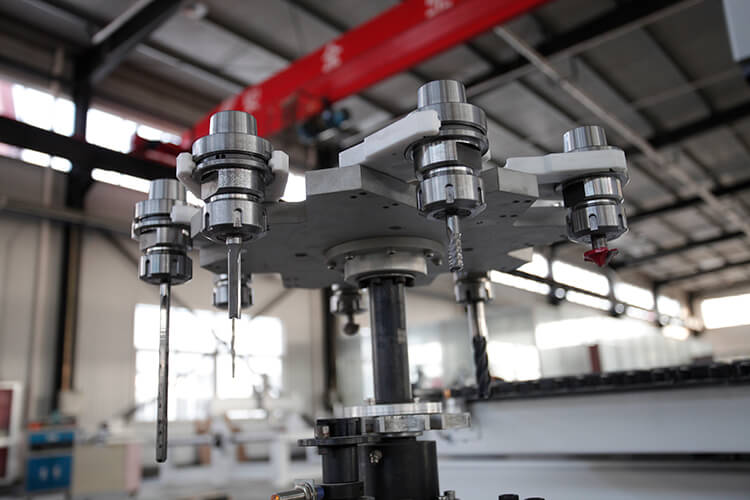 Disc Tool Bank
Tool magazine with 6-10 discs on the side.Load 6-10 tools with different functions at one time and change the tool in 2 seconds.Save time for manual tool change and improve work efficiency.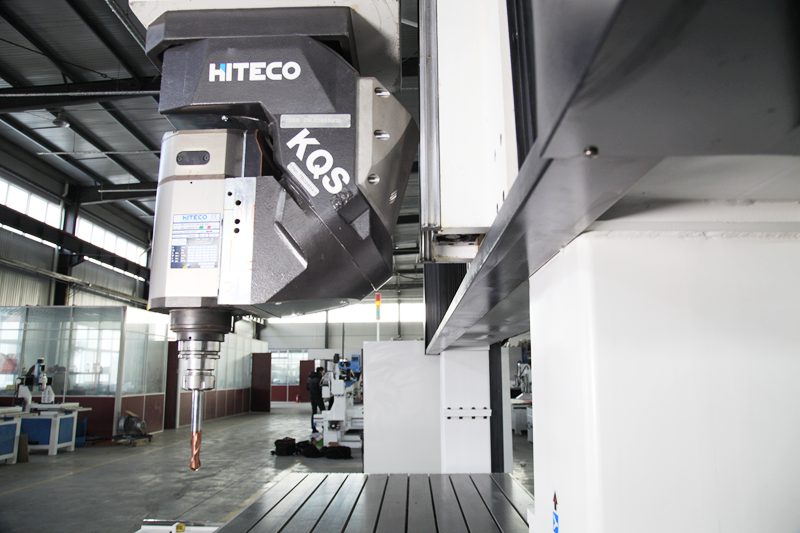 14KW SCM five-axis spindle + swing head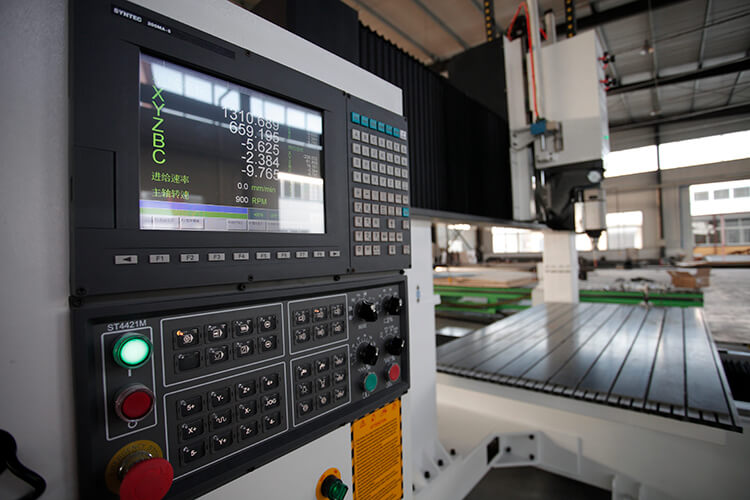 Taiwan SYNTEC System
The System with break point memory, power outages continued carving, processing time forecast, and other functions to ensure that accidental processing.
Application of 5 Axis CNC Router Machine
Composite materials industry: Trimming and punching of various composite materials such as plastic parts, glass fiber reinforced plastic parts, rubber and plastic products;
Mold industry:  5 axis processing of FRP wood mold, casting wood mold, resin products, sludge model and various non-metal molds;
Ceramic sanitary industry: 5 axis processing of gypsum molds, 5 axis processing of various gypsum products;
Furniture industry: 5 axis processing of solid wood furniture, 5 axis processing of various furniture tenon and mortise pieces, 5 axis processing of stair elbows, and 5 axis processing of various furniture.