Quartz stone CNC machining center
CNC stone machining center-quartz stone cabinet countertops processing, stone side modeling, arc retaining water grinding, basin pots, stone relief, hollow, line carving. Granite, marble, bluestone, tombstone, headstone and other stone materials processing. One-key intelligent completion of conventional blanking, 45° bevel cutting, multi-angle arbitrary cutting, curve cutting, internal angle and basin hole cutting and other processes.Now, the affordable CNC stone machining machine is sold at the best price.
CNC Stone Machining Center Video
Quartz Stone CNC Processing Center Applications
Technical Data
X, Y Axis Working Area

2000*3000mm

Z Axis Working Height

500mm

Positioning Accuracy

0.05mm

Re-positioning Accuracy

0.02mm

Body Structure

Welding Body

X, Y Axis Structure

 Gear Rack

Z Axis Structure

 Screw

Max. Running Speed

20000mm/min

Max. Working Speed

10000mm/min

Spindle

5.5kwWater-cooling

Spindle RPM

24000

Working Voltage

AC 380V±10%

/50-60Hz

Machine Weight

3300kg
If you need more detailed information, please inform us as soon as possible.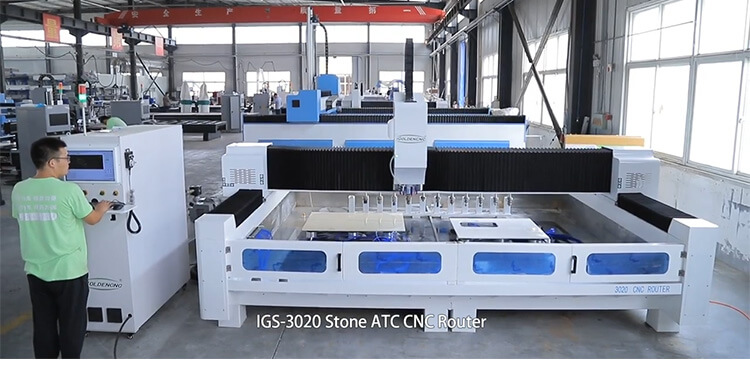 CNC Stone Machining Center Description
CNC stone cutting & polishing machine 3020 is used for cabinets artificial stone, quartz stone, granite, marble carving, cutting, polishing, drilling, engraving. Now the affordable CNC stone machine for sale at cost price.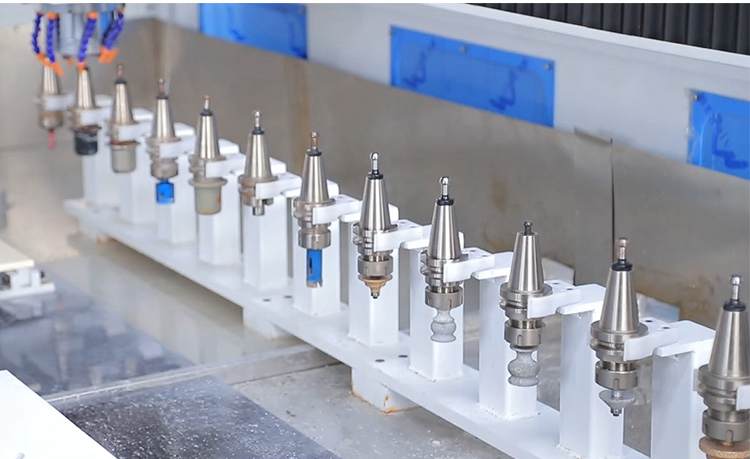 12 Linear Tools Magazine
CNC Stone Machining Center With Linear ATC Positions for stone cutting, profiling, Edging, milling,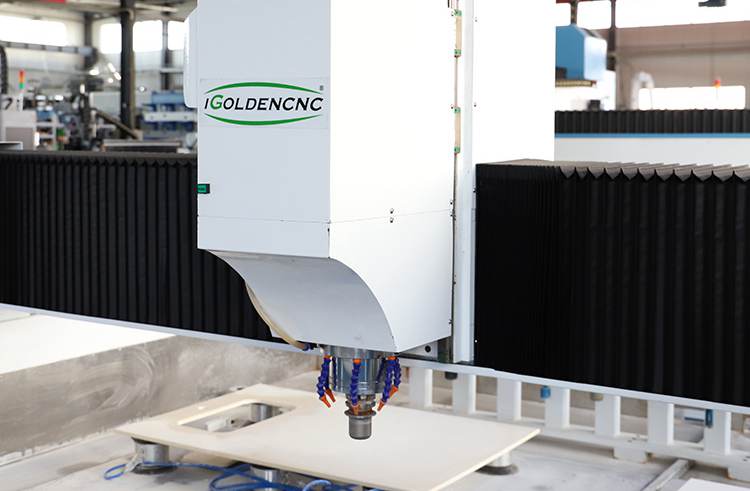 5.5kw Water-cooled Spindle
Dustproof and waterproof sealed, the body is smooth and not easy to rust, and the rotation accuracy is high. The bearing has long life, high speed and low noise, stable operation, no chipping in machining, high spindle accuracy and maintenance-free.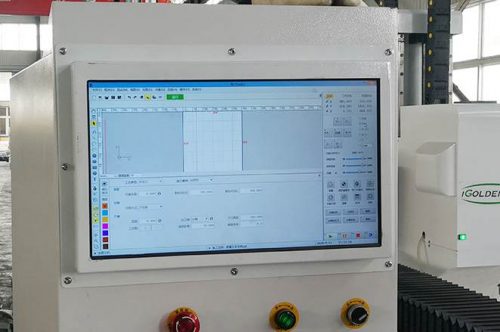 Upgraded Intelligent Control System
NC65 Series Controller Faster Responsible & Strong Function Inset CAM/CAD design software
Stone CNC Machine Center Application:
The advanced CNC stone machining center designed by iGOLDENCNC adopts a high-strength mechanical structure, which is very suitable for manufacturers of kitchen cabinets and bathroom supplies processing industries. It adopts imported linear guide rails to ensure accuracy and provides a set of competitive configurations. 
1.Stoneworks: 3D/2D stone carving, Embossment, Line engraving Cutting, Edge inversing, Drilling on Natural stones, Granites, Artifical stones, Tombstones, Milestones, Ceramic, etc.
2.Die industry: Copper sculpture,aluminum engrave,metal molds,plastic sheeting,PVC ,etc
3. Heavy Cut Machine for  Pyramid Type Stone
4. It is widely used in the gemstones production.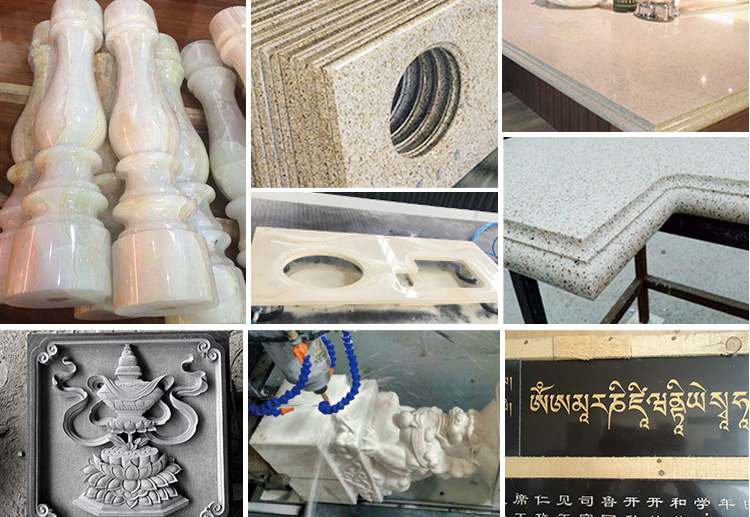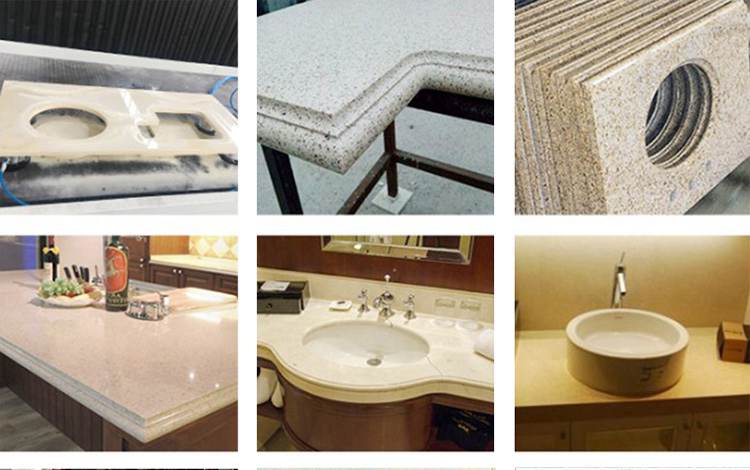 Production Workshop