CNC Stone Carving Machine
The most classic style stone CNC engraving machine, using high-power water-cooled spindle。 Ensure long time carving running smoothly, high precision and fast speed.The stone router machine can complete functions of engraving, carving, cutting, milling, and polishing of granite, quartz, marble, tombstone, ceramic tiles, and other artificial stones. Therefore, we also call it marble CNC router, marble carving machine, granite CNC router, CNC granite cutting machine for sale, quartz stone machine, etc.
Stone CNC Machine for Marble, Granite and Quartz
The stone CNC machine refers to the CNC machine designed for processing various natural and artificial stone materials. For example, a stone CNC machine can process quartz stone, marble, slate, granite, ceramic tile, and many artificial stones.
CNC Stone Carving Machine Video
CNC Stone Carving Machine Parameter
Technical Data
| | |
| --- | --- |
| X, Y Axis Working Area | 1300*2500mm |
| Z Axis Working Height | 500mm |
| Positioning Accuracy | 0.05mm |
| Re-positioning Accuracy | 0.02mm |
| Body Structure | Welding Body |
| X, Y Axis Structure | Linear Guide Rail, Gear Rack |
| Z Axis Structure | Linear Guide Rail, Screw |
| Max. Running Speed | 20000mm/min |
| Max. Working Speed | 8000mm/min |
| Spindle | 4.5kw Water-cooling Spindle(Optioned) |
| Spindle RPM | 24000rpm/min |
| Working Voltage | AC 380V±10%/50-60Hz |
| Machine Weight | 1400/1800kg |
If you need more detailed information, please inform us as soon as possible.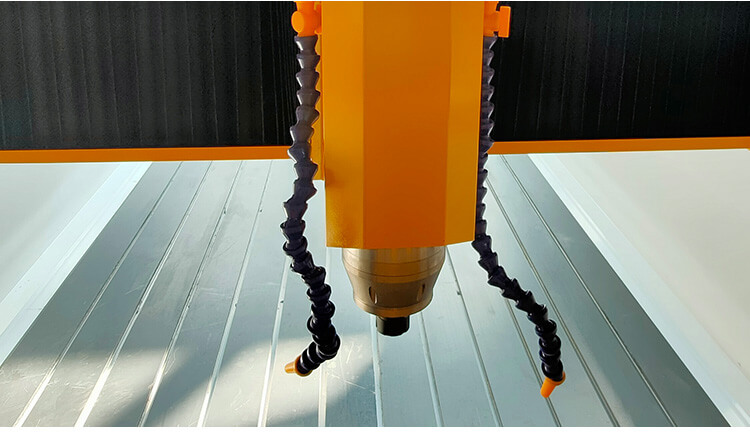 5.5kw Water-cooled Spindle
Dustproof and waterproof sealed, the body is smooth and not easy to rust, and the rotation accuracy is high. The bearing has long life, high speed and low noise, stable operation, no chipping in machining, high spindle accuracy and maintenance-free.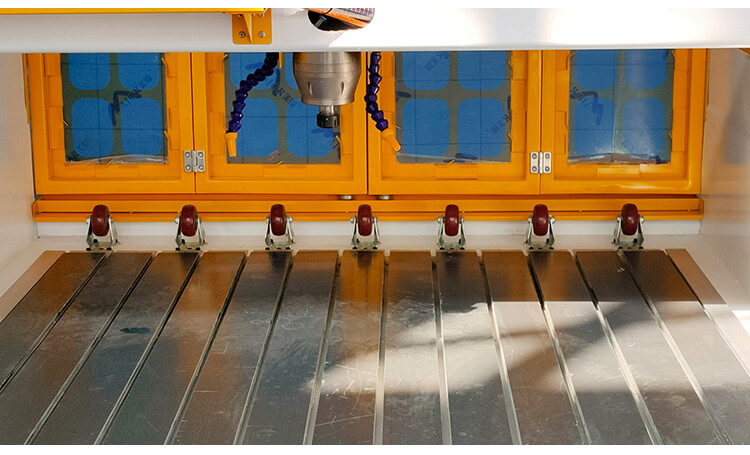 Heavy Machine Body
A rectangular tube welding bed with a thickness of 6mm, a seamless welding process for steel structure, through large-scale gantry milling, all the basic installation holes are accurately drilled at one time and annealed.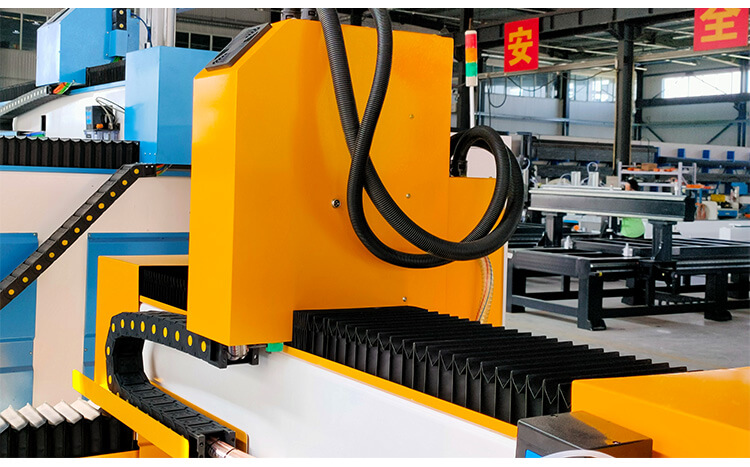 Third-generation Gantry
High strength, good rigidity, lightweight, no deformation, long service life. The damage to the motion transmission device is small, and the resistance to the drive motor is small so that the gantry accuracy is maintained for a long time, the service life is improved, and the maintenance and use costs are reduced.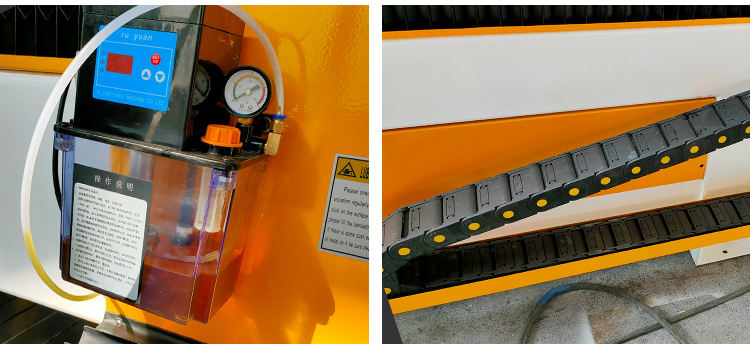 Automatic Lubrication System
Guaranteed machine's lubrication all the time , ensure the machine's smooth operation, this will extend machine service life and reduce maintenance time, increase your profits.
Table Rotary Lathe Device(Options)
It does not need to rotate the workpiece repeatedly; complete the calculation of the tool path at one time; reduce the finishing allowance; the tool path can be layered and rough machining; realize local rotation processing;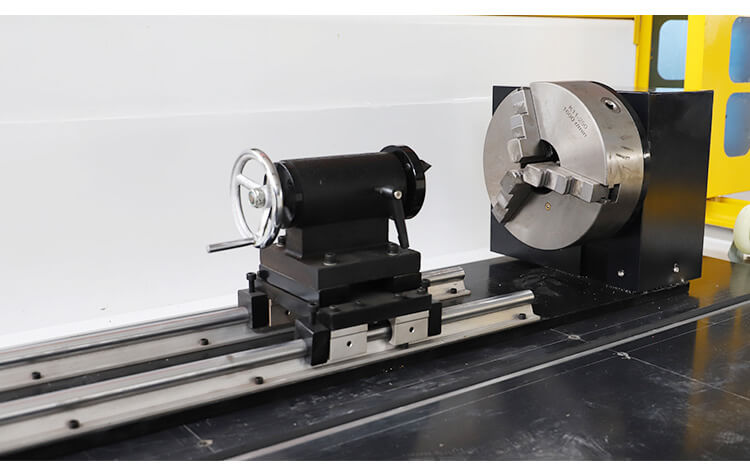 Stone Engraving Machine Application
INDUSTRIES
Stone engraving machine is mainly designed to deal with stone work such as line carving, 2D plane carving, 3D relief carving, shadow carving, cutting, drilling. It can process marble, granite, jade, crystal, tombstone, agate, ceramic, glass, plastic, chemical composite board, bamboo, wood, curved surface, spherical surface, stainless steel, iron, copper, aluminum, titanium alloy and other materials. If you have the above materials need to process, stone engraving machine is definitely your best choice.
MATERIAL Stone: granite, marble, slate, basalt, pebbles, ceramic, porcelain, natural and artificial stones Wood: natural wood, plywood, soft wood, hard wood, fiberboard, particle board, melamine board, LDF, MDF, chipboard
Plastic and rubber: acrylic, ABS, HDPE, PVC, LDPE, UHMW, resin, double-colored board, PP, EVA Soft metal: aluminum, brass, copper, mild steel Composite: aluminum plastic composite, copper composite, titanium composite, zinc composite